Day 1 :
Microbial Interactions | Host-Pathogen Interaction | Plant-Soil Microbe Interactions | Microbial Ecology and Evolution | Microbial Community | Microbial Diseases | Microbiology & Infectious Diseases
Location: Webinar
Session Introduction
Kyushu University, Fukuoka, Japan
Time : 10:00-10:30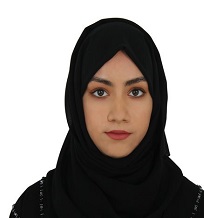 Biography:
Zahra Salman has completed her bachelor degree in environmental science and sustainability from Zayed University, Dubai, UAE. She is currently a master student in the laboratory of soil and environmental microbiology in Kyushu University, Fukuoka, Japan
Abstract:
An contribution to accomplish a zero-emission palm oil industry; biochar was produced with shredded empty fruit bunch (EFB), and co-compost with a mixture of EFB and anaerobic sludge from palm oil mill effluent (POME), independently. In this study, three isolated PGPB strains from co-compost Citrobacter sedlakii CESi7, Citrobacter sedlakii CE9 and Enterobacter cloacae subsp. dissolvens B3 were investigated for their efficiency as PGPB inoculants in screening and cultivation tests with a type culture strain, Enterobacter cloacae subsp. dissolvens LMG 2683(T). The selected strains were screened for their abilities in nitrogen (N) fixation, solubilization of phosphate (P), potassium (K) and silicate (Si) and the production of indole-3-acetic acid (IAA). The plant growth promotion of the strains as inoculants was evaluated with Brassica rapa in a cultivation test with (positive) or without N, P, and K (negative). As a result, CESi7 and CE9 had remarkably high K solubilizing ability. CESi7 had the highest IAA production among the other strains also, it had noticeably high PGP abilities especially towards the negative control, in comparison with other treatments. In addition, the roots had distinct bacterial communities to the rhizospheric soil with exemption of B3 inoculated plants. The inoculants of PGPB with positive results led to a shift in the rhizospheric native microbial communities that were distinct in each inoculant. CESi7 and B3 inoculated soil treatments are now tested with the addition of co-compost and biochar as an alternative of chemical fertilizers and soil amendment respectively.
Liverpool John Moores University, L3 3AF, United-Kingdom
Time : 10:30-11:00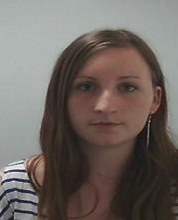 Biography:
Amélie Polrot is a PhD student in the School of Natural Sciences and Psychology at Liverpool John Moores University. Her current research in the field of marine bioremediation involves Microbiology, Chemistry and Sedimentology. Her work focuses on assessing environmental factors controlling tributyltin biodegradation activity in sediment in order to optimize the implementation
Abstract:
Active Nautical Depth (AND) is a promising method to fight against siltation in ports and harbours by mixing the sediment in situ, turning it into a navigable fluid mud. The implementation of AND allows a reduction of dredging need and thus has the potential, among other benefits, to decrease carbon emission associated with sediment transportation. Moreover, by changing the physicochemical properties of sediment, AND could also stimulate the biodegradation of harmful contaminants commonly found in ports and harbours, such as the previously widely used antifouling compound called tributyltin (TBT). This study therefore aims to better understand the factors controlling tributyltin biodegradation in sediment in order to optimize the implementation of AND. This is done by conducting microcosm experiments under different environmental scenarios and comparing TBT degradation rates. We also aim at obtaining a better comprehension of the microbial community implicated by the use of a new approach for bacterial isolation, the iChip. Results will be obtained by February 2020, we expect higher degradation rates under higher temperature, aeration exposure and agitation frequency (which will influence aeration) as TBT degradation is known to be performed aerobically and as increasing temperature is known to increase microbial activities.
Shoolini University of Biotechnology, Himachal Pradesh, India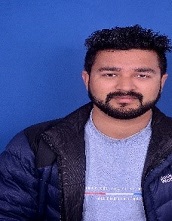 Biography:
Gaurav Sharma has completed his Masters of Science in Microbiology at the age of 24 years from Shoolini University of Biotechnology and Management Sciences, Solan, Himachal Pradesh, India and pusuing Ph D Microbiology from Shoolini University of Biotechnology and Management Sciences, Solan, Himachal Pradesh, India, 173229
Abstract:
Pea is most popular and widely grown, annual pulse grain playing an important role in the upliftment of the economy of hilly area farmers. The application of chemical pesticides have increased in recent time, but has gradually contributed to increased environmental hazards, soil deterioration, thus disturbing the beneficial microbes and biological balance, leading to various dreadful diseases like cancer. Keeping in view the above burning criteria, the studies were conducted focusing on the in-conversion phase of a chemical cultivation system to an organic cultivation system. The results highlight the various parameters like soil health and pesticide residual analysis and their differential behaviour in both the systems (Chemical and Organic). A baseline survey was conducted for comparing differences in behaviour of farmers towards in-conversion phase for which SOGG group (Salogara Organic Growing Group) of Solan-HP was taken in to account, whereas Basal area farmers were selected or chemical cultivation pattern of pea cultivation. A comparative analysis was drawn between two systems. The GCMS analysis highlights the residue of Dinocap (0.58 ppm) in market pea sample and Propiconazole (0.037ppm) in chemical pea sample were above the MRL limits and no pesticide residues were found in organic pea samples. The pesticide residues were not found in the organic samples and they were above the limit or at par in the chemical pea samples and market pea samples.
A-One Pharmacy College, Naroda, Ahmedabad Gujarat ,India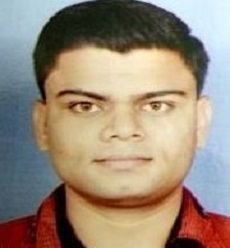 Biography:
Mr. Harsh Chunara holds a superlative scholastic in Pharmacy discipline at master level from renowned institutes of Gujarat, India. He incepted his career by rendering public health services. Being robust research he switched to academics for reignite the scientists within everyone. His core skills includes find out various antimicrobial activities of different microbes in plants and fruits and he has great skill to formulate different novel pharmaceutical formulations. He has played a vital role in endeavoring career of many young minds in very short span. He also attended few international and national conferences. He has been serving as assistant professor at reputed pharmacy institute in Gujarat Technological University.
Abstract:
The present study deals with the antimicrobial activity of different extracts of pumpkin (Cucurbita pepo L.) (Seed, Leaves and pulp) against seven microorganisms: two Gram-positive bacteria, i.e. Staphylococcus aureus, Bacillus cereus; three Gram-negative bacteria, i.e. Pseudomonas aeruginosa, Escherichia coli, Proteus mirabilis and two yeasts, i.e. Candida albicans& C. parapsilosis.Results revealed that all extracts (Seed, Leaves and pulp) were very effective against P. aeruginosa while some extracts showed no inhibition against S. aureus at all tested concentration (20, 40 & 80 µg/ml).The maximum inhibition zone at 80 µg/ml concentration of n-hexane pulp extract was 39 ± 0.1 mm against P. aeruginosa. The minimum concentration (MIC) for n-hexane pulp extract was 1.65 µg/ml for P. aeruginosa, leading to a conclusion that the n-hexane pulp extract of pumpkinwas found to be the most potent. Thus it can be concluded that n- hexane pulp extract of Cucurbita pepo L. was more potent as compared n- hexane seed and leaves extract of Cucurbita pepo L.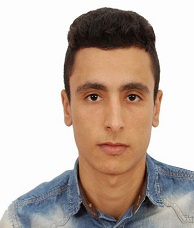 Biography:
MAHDI Ismail a 3rd year PhD candidate in soil microbiology at the laboratory of Microbiology and Molecular Biology, Medical Application Interface Center of Mohammed VI Polytechnic University in collaboration with the Laboratory of Microbial Biotechnologies, Agrosciences and Environment (BioMAgE), Faculty of Sciences Semlalia, Marrakesh. He holds a master's degree in Biology and Health at the faculty of Sciences of Fez and a bachelor's degree in Molecular and cellular Biology at the faculty of Sciences of Agadir, Morocco. His thesis research investigation centers around plant growth promoting microbes especially halotolerant phosphate solubilizing bacteria.
Abstract:
To meet the worldwide demand for food, smart management of arable lands is needed. This could be achieved through sustainable approaches such as the use of plant growth-promoting microorganisms including bacteria. Phosphate (P) solubilization is one of the major mechanisms of plant growth promotion by associated bacteria. In the present study, we isolated and screened 14 strains from the rhizosphere of Chenopodium quinoa Willd grown in the experimental farm of UM6P and assessed their plant growth promoting properties. Next, they were identified using 16S rRNA and Cpn60 genes sequencing as Bacillus, Pseudomonas and Enterobacter. These strains showed dispersed capacities to solubilize P (up to 346 mg L−1) following 5 days of incubation in NBRIP broth. We also assessed their abilities for indole acetic acid (IAA) production (up to 795,3 µg ml−1) and in vitro salt tolerance. Three Bacillus strains QA1, QA2, and S8 tolerated high salt stress induced by NaCl with a maximum tolerable concentration of 8%. Three performant isolates, QA1, S6 and QF11, were further selected for seed germination assay because of their pronounced abilities in terms of P solubilization, IAA production and salt tolerance. The early plant growth potential of tested strains showed that inoculated Quinoa seeds displayed greater germination rate and higher seedlings growth under bacterial treatments. The positive effect on seed germination traits strongly suggest that tested strains are growth promoting, halotolerant and P solubilizing bacteria which could be exploited as biofertilizers.
Ankara University Dentistry, Turkey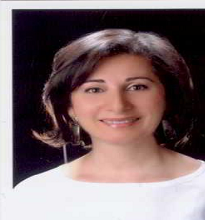 Biography:
Munevver ARISOY has completed her PhD from Hacettepe University Science Faculty, Biology Department and postdoctoral studies from Health Science Faculty and Dentistry Faculty of Ankara University. She is the head of the Basic Medical Sciences Department of Dentistry Faculty, Ankara University. She has published more than 38 papers in reputed journals.
Abstract:
Each individual encompases a unique intestine microbiota. It has numerous capacities within the body such as supplement digestion system, the intestine mucosal boundary support, immunomodulation and security against pathogens. Intestine microbiota is composed of various microbe species. Gut microbiota has roles in numerous illnesses. The interaction of gut microbiota with numerous diseases was searched through literature and a review was formed. Intestinal microbial communities play an important role in energy homeostasis and may thus modulate weight loss or gain and obesity-associated disorders. Also, the relation of gut microbiota and bacterial metabolites with regulation of blood pressure, chronic kidney disease, cardiovascular disease, inflammatory bowel disease, allergy, asthma and cancer has been defined. Additionally, gut microbiota has roles in several neurodegenerative disorders including Parkinson's disease, Alzheimer's disease. The gut microbiota and related various diseases reflects the importance of microbial association in regulation of these diseases.
University of Haifa, Israel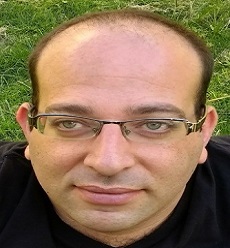 Biography:
Mobbing, group attack of prey on predator, is a strategy enacted by many animal species. Here we present bacterial mobbing carried out by the bacterium Pseudomonas aeruginosa towards Acanthamoeba castellanii, a common bacterivore. This behavior consists of bacterial taxis towards amoebae, adhesion en masse to predator cells, and eventual killing of the amoebae. Mobbing behavior transpires in second's timescale and responds to predator population density. A mutant defective in the production of a specific quorum sensing signal displays reduced adhesion to amoeba cells, a deficiency which is ameliorated by external addition of the missing signal molecule. The same mutant also expresses long term deficiency in its ability to cause amoeba death and suffers higher predation rates, highlighting the importance of group coordination to mobbing and predation avoidance. These findings portray bacterial mobbing as a regulated and dynamic group behavior, which may explain some of P. aeruginosa success as an opportunistic pathogen, as mobbing behavior may apply to interaction with phagocytic components of host's immune systems.
Abstract:
Nimrod Shteindel is a PhD student at the Gerchman laboratory at the Science department of the University of Haifa at the Oranim collge of education, Tivon Israel, studeing bacterial predation avoidance and bacterial adhesion behavior. He is the young embassador of the American Society for Microbiology in Israel, and published one paper so far, describing a method for real time measurment of bacterial adhasion in a high throughput format.
Vrije Universiteit Amsterdam, Netherlands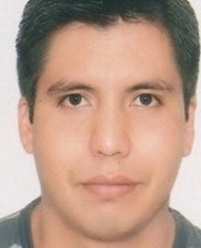 Biography:
Paul Iturbe-Espinoza has obtained his Bachelor's degree in Biology in the National University San Antonio Abad from Cusco, Peru in 2012. Later, He has finished a Master's degree in Molecular Biotechnology in the University of Barcelona, Spain in 2014. Currently, as a result of a grant from FONDECYT-CONCYTEC Peru, He is a PhD student in the Systems Bioinformatics group at the VU Amsterdam.
Abstract:
During high-throughput sequencing, the outcome microbial community composition can be altered when DNA is incomplete purified or by DNase activity. The objectives are to estimate biases associated with the DNA purification of soils and evaluate the effect of a DNA preservation solution in the composition of the microbial community. To do this, DNA extractions efficiencies were compared among single strains, a mix of strains and soil microbial communities. The 16S ribosomal RNA gene of soils was amplified and sequenced to compare structural differences of microbial communities resulted from two commercial DNA purification kits. Besides, soil samples were collected from the Delta Nigeria and transported to the Netherlands using a DNA preservation solution to evaluate the stabilization of the DNA microbial community. The results suggest a bias in the quantification of Gram positives that is related meanly with cell lysis capacity of the DNA extraction kits. This bias would have important repercussions in microbial ecology studies were the abundance and function of Gram positives may be underestimated.
National Research Center, Egypt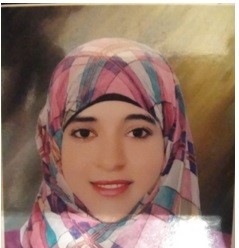 Biography:
Dr. Shimaa Tawfeeq Abdallah Omara has completed his PhD at the age of 29 years from Cairo University and is currently an associate professor of Microbiology and Immunology in the National Research Center, Egypt. Dr. Omara received her master's degree in 2007 and her PhD in 2012. Dr. Omara contributed to national and international research projects. She also served as a reviewer in international scientific journals. She has published more than 20 papers in reputed journals and has been serving as an editorial board member of repute. she also have great experience in detection the virulence gene of a lot of bacterial pathogens.
Abstract:
The present paper analyses the antibiotic resistance features of the enterotoxigenic S. aureus that had isolated out of 205 milk and cheese samples. S. aureus strains showed resistance, mainly to oxacillin 71 (67.6%, 71 /105), penicillin 67 (63.8%, 67 /105), erythromycin 47 (44.8%, 47 /105), vancomycin 41 (39.1%, 41 /105) respectively. The multidrug-resistant S. aureus were detected in 54 (51.4%) S. aureus isolates. The isolated strains were screened for the presence of mecA, vanA, and ermC genes. The results showed that, 78 (74.3%, 78 /105), 50 (47.6%, 50 /105), and 38 (36.2%, 38 /105) of these strains were carrying for the mecA, ermC, vanA genes respectively. High level of MRSA contamination 52 (49.5%, 52/105) were detected and it was in details as follows; 31 (77.5%, 31/40), 5 (50%, 5/10), 10 (50%, 10/20), 5 (20%, 5/25), and 1(10%, 1/10) within the examined cattle milk, sheep milk, white cheeses, other cheese, and cheddar cheese respectively. Furthermore, 33 (31.4%, 33 /105) of the examined S. aureus strains were both phenotypic vancomycin resistant and genotypic vanA gene carrier representing VRSA strains while, 44 (42%, 44/105) of the S. aureus strains were phenotypic erythromycin resistant and genotypic ermC gene carrier. High level 12.4% of enterotoxigenic MRSA detected is representing a fatal public health hazards facing milk and cheese consumers.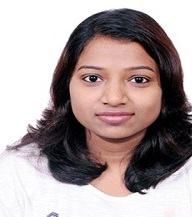 Biography:
Sulochana A. She is currently pursuing Ph.D. from Goa University. She has presented at several international conferences including Extremophiles 2018 (Italy) and Halophiles 2019 (Romania). She has also volunteered at the Nobel laureates' exhibition held at Kala Academy, Goa-India. She has University Grant Commission, National Fellowship for Ph.D. Students.
Abstract:
Bacillus marisflavi has the ability to grow at extreme conditions such as high salt, temperature and pH. In the present study, we isolated Bacillus marisflavi K7SpZMAO002 from the rhizhosphere of Spinifex littoreus, a Coastal Sand Dune (CSD) pioneer grass present at the fore dune of Keri beach Goa-India. The fore dune of CSD is constantly affected by salt spray and is also under constant tidal effect, due to which it is a potential source of halophilic bacteria. During this study it was discovered that Bacillus marisflavi K7SpZMAO002 exhibits potential plant growth promoting attributes such as solubilization of inorganic phosphate at alkaline pH, production of indole-3-acetic acid, siderophore, exopolysaccharide (EPS), 1-aminocyclopropane-1-carboxylate (ACC) deaminase and antifungal activity against phytopathogens. Seed germination and seedling development of cowpeas bacterized with Bacillus marisflavi K7SpZMAO002 showed 30% higher vigor index than the uninoculated control seeds. In further studies of the effect of the bio-inoculum on cowpea seeds in salt-affected coastal sand under in-vitro conditions, a 45% higher vigor index was observed compared to the uninoculated control, whereas it exhibited a 22% higher vigor index than the positive control (commercial biofertilizer). Bacillus marisflavi K7SpZMAO002 has the potential of increasing the growth of plants under saline conditions and could be successfully used as biofertilizer.